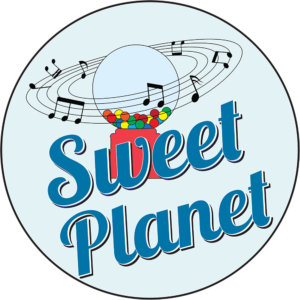 SWEET PLANET
Disco, Funk, Pop, Soul, Latin
-Formados en 2015, nos ofrecen un repertorio basado en los temas disco, pop, funk, soul y latin de todas las épocas.
-Su característica principal es un su repertorio diseñado para el baile y su comunicación con el público. 
-Ofrecen formación de Orquesta completa, Octeto, Sexteto y Quinteto.
-Since 2015 SWEET PLANET  have been performing a repertoire based on Disco, Pop, Funk, Soul and Latin music from all times.
-Their trademark is based on a repertoire for dance and interaction with the audience.
-The members offer Complet Orchestra,Octet, Sextet and Quintet Band.
SWEET PLANET  SAX SOLO
 Sax with prerecorded music
SWEET PLANET VOCAL SAX DUO
Singer, Sax with prerecorded music
SWEET PLANET VOCAL GUITAR DUO
Singer and guitar
SWEET PLANET DUO
2 Singers with prerecorded music
SWEET PLANET QUARTET
Singer, guitar, bass, drums
SWEET PLANET QUINTET
Singer, piano, guitar, bass, drums
SWEET PLANET SEXTET
2 Singers, piano, guitar, bass, drums
SWEET PLANET SEPTET
2 Singers, piano, 2 guitars, bass, drums
SWEET PLANET ORCHESTRA (11 musicians)
4 Singers, trumpet, sax, piano, 2 guitars, bass, drums
POP ROCK
ALL ABOUT THAT BASS – M. TRAINOR
BILLIE JEAN – MICHAEL JACKSON
BLACK OR WHITE – MICHAEL JACKSON
BLAME ME ON THE BOOGIE – THE JACKSON
DANCING QUEEN – ABBA
EVERYTHING -MICHEL BUBBLE
HAPPY – F. WILLIAMS
I WANT YOU BACK – THE JACKSON
ISN'T SHE LOVELY – STEVIE WONDER
LOCKED OUT OF HEAVEN – BRUNO MARS
LOVE IS IN THE AIR – JOHN PAUL YOUNG
MAMMA MIA – ABBA
PART TIME LOVER – STEVIE WONDER
PERFECT – FAIGROUND ATTRACTION
RIVERS OF BABYLON – BONEY M.
SUPERSTITION – STEVIE WONDER
IT'S NOT UNUSUAL – TOM JONES
VENUS – SHOCKING BLUE
BLUE SUEDE SHOES – ELVIS
KISS – PRINCE
WALKING ON SUNSHINE – K. & THE WAVES
LAND OF THOUSAND DANCES – T. TURNER
PROUD MARY – TINA TURNER
THE BEST – TINA TURNER
DON'T STOP ME NOW – QUEEN
I WANT TO BREAK FREE – QUEEN
SATISFACTION – ROLLINGS
COULD YOU BE LOVED – LAUREN HILL
DISCO FUNK
CELEBRATION – KOOL & THE GANG
COSMIC GIRL – JAMIROQUAI
GET LUKY – DAFT PUNK
I WILL SURVIVE – GLORIA GAYNOR
LAST DANCE – DONNA SUMMER
LE FREAK – CHIC
LET'S GROOVE TONIGHT – EARTH, WIND & FIRE
NO MORE TEARS – DONNA SUMMER
RASPUTIN – BONEY M.
SEPTEMBER – EARTH, WIND & FIRE
STREET LIFE – THE SOUL SHOUTERS
STAYIN' ALIVE – BEE GEES
SUNNY – BONEY M.
TREASURE – BRUNO MARS
WE ARE FAMILY – SISTER SLEDGE
STRONG ENOUGH -CHER
LOVE FOOLOSOPHY – JAMIROQUAI
MOVES LIKE JAGGER – MAROON 5
TREASURE – BRUNO MARS
CANNED HEAT – JAMIROQUAI
I DON'T FEEL LIKE DANCIN' – SCISSOR SISTERS
CAN'T STOP THE FEELING – J. TIMBERLAKE
CAN'T GET ENOUGH OF YOUR LOVE, BABE – B. WHITE
DISCO INFERNO – THE TRAMMPS
I GOTTA FEELING – THE BLACK EYED PEAS
SOUL
AIN'T NO MOUNTAIN… – M. GAYE
CRAZY – GNARLS BARKLEY
I FEEL GOOD – JAMES BROWN
MERCY – DUFFY
RESPECT – ARETHA FRANKLIN
SAY A LITTLE PRAYER… – A. FRANKLIN
SEX MACHINE – JAMES BROWN
THINK – ARETHA FRANKLIN
KNOCK ON WOOD – WILSON PICKETT
YOU CAN'T HURRY LOVE – THE SUPREMES
SIGNED, SEALED, DELIV… –  S. WONDER
SOUL MAN – THE BLUES BROTHERS
VALERIE – AMY WINEHOUSE
MY GIRL – THE TEMPTATIONS
HIGHER AND HIGHER – JACKIE WILSON
DANCING IN THE STREET – MARTHA REEVES THE VANDELLAS
BRING IT ON HOME TO ME – SAM COOKE
YOU SEND ME – SAM COOKE
I'D RATHER GO BLIND.
LET'S STAY TOGETHER. – AL GREEN
FEELING GOOD – MS. LAURYN HILL
EASY – THE COMMODORES
MY GUY – MARY WELLS


LATIN
LA CAMISA NEGRA – JUANES
A DIOS LE PIDO – JUANES
VIVIR MI VIDA – MARC ANTHONY
BAMBOLEO – GIPSY KINGS
VOLARE – GIPSY KINGS
DJOBI DJOBA – GIPSY KINGS
CUANDO VUELVA A TU LADO
CUANDO CUANDO CUANDO
SWAY – M BUBBLE